Sales Agents
• Glenna Swiger • Joyce Dunn • Scott Link • Billy Zwiener • Carol Leonhard Williams • Mack King • Robin Hill • Cherryl Prickett • Janine Goodwin • Jessica Kuehn Dunlevy • Jocelyn Bucklew • Jesica Temple • Genette Chapman • Susan Casteel • Bonnie Armstrong
---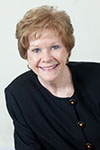 Glenna never thinks of her Real Estate career as "work". She would like to use her years of experience and her Commitment to Excellence to consult, counsel and advise you regarding your Real Estate needs. Licensed in 1986 and Broker-Owner of CENTURY 21 At Your Service since 1992, she balances her love for the business and support to her Sales Associates with service to the Local and State Associations of REALTORS®. Recipient of the "REALTOR® of the Year" award on three occasions during her career, Glenna believes in Quality Service and the Golden Rule. She would be proud to serve you and will work hard to earn your business.
Phone: 304.296.2121 / Cellular: 304.216.2121
email:
gswiger21@aol.com
---

Joyce has had a career in real estate with CENTURY 21 At Your Service since 1991. As a consistent top producer for many years, she has received multi-million dollar producer awards as well as the Ruby Production award from CENTURY 21® in 2003. As a resident of Morgantown for over 45 years, she has extensive knowledge of the area which makes her a value to both buyers and sellers.
In addition to sales experience, Joyce has worked as an auditor for the Federal Government and has owned and operated several businesses in West Virginia. Joyce will work to understand your individual goals and needs and will care about you as a client.

304-292-0044 / 304-216-2122
Email: JoyceE6204@aol.com
---
Scott Link has been a REALTOR® in Morgantown since 1992. Experienced in Residential and Investment Property. Scott is a Graduate of WVU's College of Business and Economics, a Graduate of the REALTOR® Institute (GRI), an Accredited Buyers Representative (ABR) and is an Associate Broker.
304-296-2165 / cell 724-880-6567
Email:
VZE1JX43@verizon.net
---

Billy Zwiener's knowledge of computers and web design is sure to showcase your home just as you'd like with virtual tours, DVD presentation, and high quality photography. Houses don't stay on the market long if they're presented right and Billy's #1 priority is to present your home beautifully with the latest technology. Understanding how to market your home on the internet is a must these days and Billy knows how to get your home shown in top spots via that market. A graduate from West Virginia University and living in Morgantown for 25 years, he knows the area well and is geared toward finding the right place for you and your family to enjoy the area to its fullest.
Phone: 304.906.4328
Email:
Billy @ Morgantown Homes and Land.com
Website:
Morgantown WV Real Estate
---

Carol Leonhard Williams, GRI – A West Virginian by choice. Carol is the mother of six children. Her oldest daughter is an OB/GYN doctor in the Air Force and her youngest son is a junior in High School. She knows how hard selling and buying a home can be, and tries to make that process as easy as possible for clients. Carol's goal is to give quality caring service to all her clients.
Phone: 304-290-0448
Email:
movingtomorgantown@hotmail.com
---

Mack King - With a love for anything involving homes, it was only natural that Mack would choose Real Estate. A small business owner for over 20 years, he has developed patience and listening skills that serve the real estate industry well while making the clients experience comfortable and satisfying. As a lifelong resident of the area, Mack has an understanding of the communities and people that will benefit him in finding the perfect fit for you and your family.
Phone: 304-288-2742
Email:
mackkingcentury21@aol.com
---

Robin has been a Realtor and Buyers agent since May, 2005. She is interested in applying her skills to help buyers and sellers meet their goals. Robin is proud of her short days on market for her listings and she is honored to work with buyers who are looking for that special home. Prior to working as a Realtor, Robin was a counselor and medical case manager. She worked privately for WV Workmans Comp as a rehabilitation counselor and at Health South Mountainview Regional Hospital, Chestnut Ridge Hospital and Planned Approach to Community Health. She has worked with Bartlett House, In Touch and Concerned and various other organizations as a volunteer. Robin earned her Masters degree in Counseling and her Bachelors degree in Psychology from West Virginia University. Robin enjoys playing the piano, biking on the Rail Trail at Cheat lake, gardening and boating.
Phone: 304-692-4268
Email:
hillrobin2000@aol.com
---
Cherryl Prickett is a Certified New Home Specialist and is also Residential Construction Certified. Cherryl has been a licensed REALTOR since 2005 and is now an Associate Broker.  Prior to working in the real estate industry, Cherryl worked for Monongalia County Schools. The foundation of Cherryls career is her exceptionally loyal clientele, personal referrals and repeat business.  Cherryl is a lifelong resident of West Virginia and has lived in Morgantown since 1972.  Cherryl and her husband Duane have three grown children.
Phone: 304-288-9229
Email:
cherrylprickett@gmail.com
---

Janine Goodwin is a Morgantown native. She studied Interior Design and Music at WVU and holds a Master's degree in Music Performance from the University of Tennessee-Knoxville. She also has a background in telecommunications and photography, which have proven valuable resources in marketing properties through ad-making and social media. Janine is an Accredited Staging Professional personally trained by Barb Schwarz, the creator of home staging. Staging works! 95% of ASP staged homes sell in 29 days or less! She is a member of the Morgantown Board of Realtors, the West Virginia Association of Realtors, the National Association of Realtors and the International Association of Home Staging Professionals. Janine has a soft spot for animals and is a member of the Mid-Atlantic Great Dane Rescue League. She loves golfing, running and meeting new people. Let her experience and flair for design assist you in all of your home buying and selling needs!
Phone: 304-288-5779
Email:
janinewv@comcast.net
---

Jessica Kuehn Dunlevy is a native of Morgantown. She graduated from West Virginia University and has remained here to raise her family. Working for many years in her family's jewelry business, she now devotes her time to a flourishing career in Real Estate. In addition to serving the communities real estate needs, Jessica gives back to the state she loves by serving on Morgantown's Christian Help Board of Directors and as Secretary on the Salvation Army Board of Directors. Her knowledge of the local schools, government, community services and events enhances your home buying and selling experience. She listens to your needs and works with you to provide the personally tailored real estate experience you deserve.
Phone 304-376-3200
Email:
kuehnjessica@gmail.com
---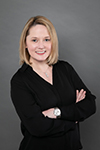 Jocelyn is a lifelong resident of Morgantown, WV. She graduated from West Virginia University with a Bachelor's in Psychology and Master's in Higher Education Administration and Legal Studies. She has worked in a variety of community and civic organizations as a Trauma Therapist and Crisis Specialist, most notably with the Triune-Halleck Volunteer Fire Department since 2002. For the last ten years, she has worked in the oil and gas field as a Senior Right-of-Way Acquisition Specialist and Project Manager. Ultimately, her experience with land negotiations, contracts, and acquisitions led her into the Real Estate market. Her knowledge.of the local area, community resources, and development will help her clients with their buying and selling needs. In her free time, she and her husband enjoy traveling.
Cell: 1-(304)-319-1700
Email:
Jocelyn.Bucklew@yahoo.com
Linkedln:
https://www.linkedin.com/in/iocelyn-bucklew-07139566/
---

Jesica Temple- Working with me as your Realtor, you will enjoy both my Southern California tenacity and my West Virginia charm. I moved to the wild and wonderful state in 2013 and became a licensed Realtor in 2018. As a native of Southern California, I grew up experiencing housing insecurity in my family and throughout my community. This early experience inspired me to become a Realtor and to help others. As my client, I will help you meet your goals, whether you are buying or selling. My hope is that my relationship with my clients will be lifelong. I will earn your respect and deliver for you the best possible outcomes. My clients can count on me any time of day when they have a question or concern. When I'm not assisting my real estate clients, I enjoy working out at the gym, volunteering for local charities and spending time with my family.
Cell: 1-(951)-732-6200
Email:
jesicat123@msn.com
---
Genette Chapman's love of helping people has motivated her life at every step. From her very first job as a chiropractic assistant she knew that helping people would be on the forefront of her future. Genette gained her associate degree in business at Adams State University while raising her four children and running a seed and grain farm in Colorado along with her husband and parents. She moved to New Mexico in 2006, where she worked as a licensed insurance service representative and helped thousands of people through the complicated world of insurance. In 2014 she answered the call of adventure and moved to "The Mountain State", where she purchased a fixer-upper and has yet again began the process of turning a house into a home. Through the many years of "home hunting" she discovered her love of the real estate industry and decided to pursue her real estate license and begin helping others buy and sell their own properties. She knows it takes a lot of time, energy, and love to find a house that you can turn into a home and she aspires to make the experience of buying or selling a home as stress free as possible. Through her experiences, she understands that life takes you on an unexpected journey and having an experienced guide to help you along the way is key to any success. In her spare time, Genette enjoys spending time with her grandchildren, spending time with her family, and taking in the sights and history of West Virginia.
Phone: 304-216-8736
Email:
genettechapman@gmail.com
---

Susan Casteel - I was born and raised in a small town of our beautiful state, West Virginia. I have over 20 years of experience in the banking industry. Throughout my career in banking I have seen my clients go thru many stages in their life. From starting a new career, planning a wedding, having children, retiring and purchasing their first dream home. I have learned that taking the time to get to know my clients is important. Having someone there that can answer your questions. Someone that cares. Which has lead me to where I am today, a Realtor with Century 21, At Your Service. Whether you want to purchase your first home, your retirement home, your forever home or sell the home you are in now. I hope to get to know you too. I am here to help you achieve your goal as well. There is nothing like the feeling of walking up to the front door turning that key, stepping over that threshold knowing "This is my home!"
Phone: 304-594-8432
Email:
Casteel.susanrenee@gmail.com
---

Bonnie Armstrong - Buying or selling a house can be one of the most important decisions a person will ever make. I know after living in the same house and community for 60 years I found myself in that situation. I found an agent that walked me through this process. She was very caring, knowledgeable, and efficient. We stayed in touch and I had such a good experience I kept recommending her. I also helped my friends that were moving stage their homes and prepare them for sale. I found that I enjoyed helping others and was encouraged to pursue Real Estate as a second career. now have the privilege of working alongside my agent and friend at Century 21 'At Your Service'. I would love to help you navigate this process. I work with a team of very experienced agents but life has taught me that hard work and good communication is the best start to any relationship. In my 15 years nursing career, I cared for patients and their families. As a Real Estate agent I am bringing that same meticulous care and attention to families during their home buying or selling process. It would be my pleasure to serve you in your next home purchase or sale. Please call, email, or stop by the office anytime.
Phone: 304-657-0988
Email:
wvmeemee@gmail.com